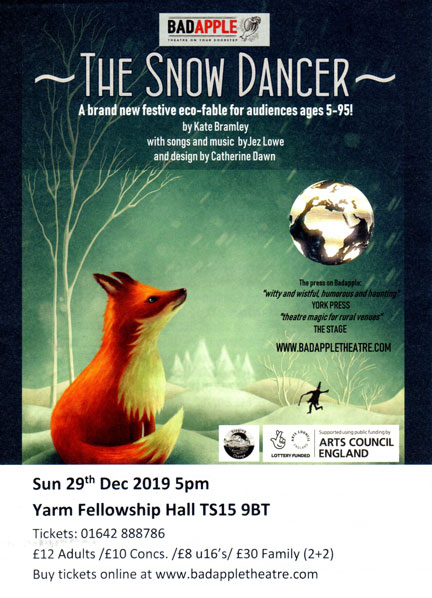 Badapple
Sunday
29th December 2019
at 5.00pm
The Snow Dancer


Something was awry in The Great Wood and the animals were desperate for a long sleep. But with the onset of global warming it is just too hot. Everyone was going round in circles and sick of nuts before Christmas is even in sight!
Something must be done. Our two fluffy heroes - and their helpful humans - decide they must seek out the mysterious Snow Dancer and find out how to put things right
There were lots of jokes, puns, talking animals but then came the message clear and direct "WE are ruining our lovely planet and something has to be done."