Coming to The Fellowship Hall in 2018

See our reviews for 2017 productions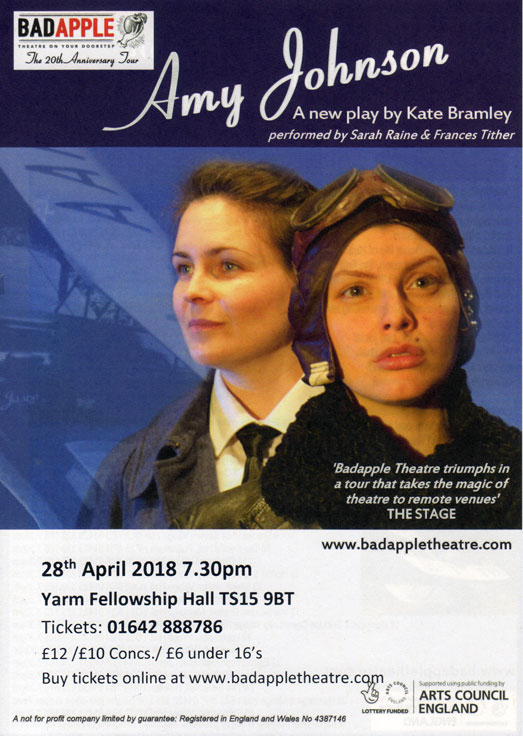 Badapple Theatre
Friday 28th April 2018 at 7.30pm
Amy Johnson
Tickets £9.50 / U16 £5.00

Back in 1998 this drama based on the life of pioneer aviatrix Amy Johnson was premiered at the Edinburgh Fringe Festival and then went on tour nationally across two more years! It was the first play written by Kate Bramley for the company and launched Badapple onto the theatre scene all those years ago.
As it has not been shown in Yarm, we have asked Kate to bring it back for us this season. You will be able to judge for yourself why Badapple became such a success.
Amy was born in Kingston upon Hull where one of a pair of statues was unveiled last year to mark 75 years since the pilot died.